Picnic Spots
Day Picnic Around Delhi Team Outing & Offsite
Life is busy when on is living in a metro and taking long breaks from it is often impossible. While one does feel like going on long vacations to soul-filling destinations; office work load, personal obligations and family responsibilities do not allow us to take a long sabbatical off from work. If you are thinking that you do not have a way to get out of this usual rut and so the best way to spend your weekend would be to go to a mall or relax in front of the television, then think again. For we have some amazing weekend getaway options just perfect for the busy bodies of Delhi. Just a few hours away from the capital, these retreats are sure to attract you. Calm and beautiful they are just right for an overnight stay that will leave your mind and body refreshed and rejuvenated for the week ahead.
We have partnered with some of the most exciting resorts and weekend destinations that have specially curated packages for those of you who would love to visit with friends, family, extended family, and coworkers.Once you spend time in these lovely places you are sure to come back refreshed and will love your work back in your normal routine without any feelings of boredom or lethargy.
You can plan to have a Day out, Day picnic or stay there overnight in these picnic spots around Delhi, Gurgaon and Noida. Want to spend some time with your office team and nourish the team relationships? Yes, we have some specially designed programs and packages for corporate groups as well, that not only offer a god change but also foster team building and strengthening interpersonal relationships. One can also enjoy indoor games and outdoor activities for recreation purpose. Opt from the many choices of family trips, corporate day trips, school day picnic, annual day celebrations, student excursions,and mini picnics around Gurgaon and Noida.
 Resorts Near Delhi NCR
INR 1050/- Per Person
INR 1049/-* Per Person
Club Awara Holiday Resort
Turtle Farm Resort Manesar
Manesar, Dist – Gurgaon Haryana
Read More…….
Bilaspur Village near Bilaspur Chowk,Manesar, Haryana
Read More……
INR 800/-* Per Person
INR 1200/-* Per Person
Club Platinum Resort
Botanix Nature Resort
Asauda Turning,Delhi Rohtak Highway,
Bahadurgarh, Haryana.
Damdama Village,Near Damdama Lake, on Damdam Sohna Road, Tehsil Sohna,
Dist. Gurgaon,Haryana Read More………
INR 1499/-* Per Person
INR 1200/-* Per Person
Camp Wild Dhauj
Awara Adventure Farm
Adventure Resorts Faridabad, Haryana
Read More……
Aravali Retreat, Village Raisina, Dist – Gurgaon Haryana, Gurgaon, Haryana
Read More……
INR 1325/-* Per Person
INR 950/-* Per Person
Same Day Delhi Darshan
Dream Island Resort
INR 1325/- Per person for Delhi Darshan
Read More…….
Damdama Village,Near Damdama Lake,
on Damdama
Sohna Road,Haryana
Read More……
 INR 1399/- Per Person per
Chail Weekend Package
Pool Party Near Delhi
Chail Group Tour Package
Evening Cum Pool Party in Gurgaon Near Delhi.         Read More……
Chail Weekend Package, Tarika's Jungal Retreat
Read More……
Week End Getaways Destinations From Delhi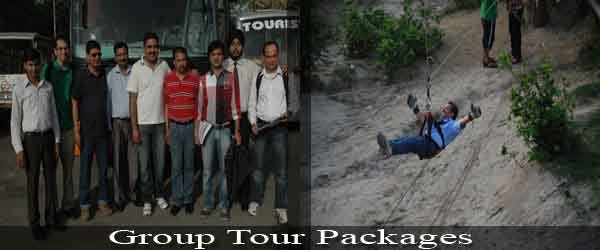 List Of Weekend Getaways From Delhi

 Destinations near New Delhi for weekend holidays or weekend getaways.
The Turtle Farm Resort De-stress yourself at this exquisite place. This farmhouse is near Gurgaon and is far away from the hustle and bustle of the city. They offer ethnically designed and comfortable accommodation, with rich amenities, lush green gardens, soccer ground, and swimming pool. The owner's kitchen supplies delicious food to everyone. So, you get a feeling of home stay and simultaneously, get to enjoy the luxury.
The Platinum Resort' If you are confused whether to go to a water resort or to an amusement park, then your confusion ends here. You can gain the pleasure of both water resort and amusement park at one place. The Platinum Resort which is situated near West Delhi, assures you a memorable and illuminating experience during your one day stay at this place.
The Botanix Nature resort This resort is meant for school children, families and team building activities. Here, you can find theme gardens and breathe peacefully in the nature without any office tensions or personal worries. Just find a way in the nature trails and de-stress your life. We have chosen this resort for your camping plans and wildlife exploration activities.
Sohna Resorts This resort offers luxurious, well-spacious rooms, private lakes, vast gardens and a spa. This place is suitable for a one day trip to feel relaxed and get a nice, invigorating spa.
We also offer more one day packages, day picnics and overnight packages at resorts such as Resort Country Club, Splash Damdama Lake, Golden Huts, Classic Golf Resort Gurgaon and many others. You can also opt for spending some fun-filled time at water parks or theme resorts around Delhi.
Special packages for corporate and office groups
Our packages for the Corporate Sector are specially focused around leisure and team building. The overall productivity of the corporate is dependent on their teams and how they interact with each other towards achievement of desired goals. Companies must provide necessary motivation to all team members. Hence, we have introduced some great team building programs for corporate sector. We have chosen calm and serene places and also designed team building games. These games teach the employees to enhance performance levels, develop healthy relations with other members and eliminate any disputes. The employees enjoy, learn and unwind here.
Many other beautiful resorts are located near Delhi like Shiva Resorts Behror, Golden Huts, Resort Country Club, Maneser , Heritage Village Manesar, Country Inn kosi, Splash Damdama lake, Surjivan resort, Gurgaon, Classic Golf Resort Gurgaon, apno ghar etc. We also provides details about Package rates, Cost, Tariff of Tourist Places around Delhi for weekend getaways or day picnic or over night stay.
For more details on packages, bookings, services and tariffs feel free to contact us. We will love to be of assistance.
---
Team Building
Team building activities is also the part of adventure activity in one Day Picnic. Due to this activities individual can improve their working skill , also learn how to work in team, reduce conflict between team member. We have different teambuilding games like Perfect Squire, Pipes'N'Marbles, Beam balancing, Spider web, Ice Breaking etc for corporate on Fun with learn theme.
Achievement:
Leadership & Team-work
Individual Empowerment
Building Trust & Team-Bonding
Custom Designed programmes that impact
High-Performance & Confidence
Imbibe the tools learnt to apply back in the Work-place
---
Booking Contact:-
---
Ananta Hospitality
1st Floor, Kh.No – 122/17/7,
Sant Nagar Burari, Near Aggarwal Sweets Delhi- 110084
Mobile: +91-8285017060
+91-9899537060
Landline No : +91-11-65242473
E-mail: info@anantagroup.com