Picnic Spots
Day Picnic Around Delhi Team Outing & Offsite
In today's scenario, Day Outs are the best option for Corporates as they are cost effective as well time-saving, whether it is a Day-Conference, a Leisure trip or an Incentive based / Motivational training program.
INR 750/-* Per Person
INR 1075/-* Per Person
Club Platinum Resort
Botanix Nature Resort
Asauda Turning,Delhi Rohtak Highway,
Bahadurgarh, Haryana.  
Read More…….
Damdama Village,Near Damdama Lake, on Damdama
Sohna Road, Tehsil Sohna,
Dist. Gurgaon,Haryana
Read More……
INR 1100/-* Per Person
INR 950/-* Per Person
Turtle Farm Resort Manesar
Water Banks Island Resort
Bilaspur Village near Bilaspur Chowk,Manesar, Haryana
Read More…….
Damdama Village,Near Damdama Lake,
on DamdamaSohna Road,Haryana
Read More………
INR 950/-* Per Person
INR 650/- Per Person
Dream Island Resort
Kingdom Of Dreams
Damdama Village,Near Damdama Lake,
on Damdama
Sohna Road,Haryana
Read More……
Special package for Educational segment only. i.e., School, collage, teaching institute, etc.
Read More……
INR 1325/-* Per Person
INR 1350/-* Per Person
Same Day Delhi Darshan
Camp Wild Dhauj
INR 1325/- Per person for Delhi Darshan
Faridabad, Haryana
Read More……
Week End Getaways Destinations From Delhi
New Year Special Party Package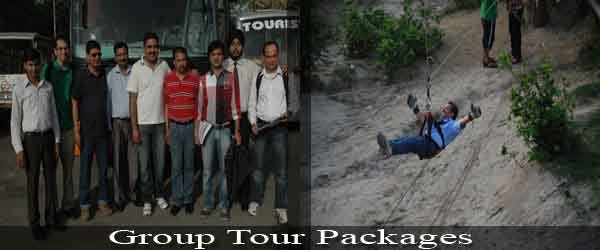 List Of Weekend Getaways From Delhi

In today's scenario,
There are a plenty of options available for the same in accordance with the motive of the program & the location of the Corporate. A cluster of activities can be arranged to make the package an attractive one.
Team building activities, Fun games, Adventure activities & Performances by Dance troops, Singers, Comedians, Emcees etc help in making the agenda interesting & enjoyable. These add-ons convert the official trips into leisure-cum-official trips, delivering better results for the organization.
Destinations near New Delhi for weekend holidays or weekend getaways.
Places to enjoy Day picnic near Delhi, Overnight stay option around Delhi, picnic spots around Delhi, One nights stay places Around Noida, or Around Gurgoan, Around Faridabad, & all Delhi & NCR.
Many beautiful resorts are located near Delhi like Shiva Resorts Behror, Golden Huts, Resort Country Club, Manesher , Heritage Village Manesar, Country Inn kosi, Club Platinum resorts, Splash water park, Bhadurgarh, Damdama lake, Botanix Resort, surjivn resort, Gurgaon, Classic Golf Resort Gurgaon, apno ghar, Wet & Wild Resort etc. We also provides details about Package rates, Cost, Tariff of Tourist Places around Delhi for weekend getaways or day picnic or over night stay in states around Delhi.
Convention India has full Information of stay / accommodation options in resorts / hotels around Delhi, weekend Getaways from New Delhi, India.
List Of Picnic Spots In & Around Delhi:-
---
Team Building
A team outing is an ideal way to take a break from your daily routine. There is something for everyone as the combination of Team Building Activities and Sports Activities offers excellent variety. The outing can take place at the venue of your choice or we can easily source one for you.
Achievement:
Leadership & Team-work
Individual Empowerment
Building Trust & Team-Bonding
Custom Designed programmes that impact
High-Performance & Confidence
Imbibe the tools learnt to apply back in the Work-place
Activities:
Meditation
Spider Web
Burma Bridge
Cliff Jump
Nature Walk
Rappelling
Trust Fall
Outcome:
We can help you select and plan an activity for your people that will be a fun filled experience and would offer an excellent means of improving morale or team communication within a group. Generally speaking our clients report the following outcomes:
Increased cohesion and camaraderie among participants – a strong sense of team
The high impact learning environment promotes specific skills, knowledge and values that are retained over time
Learning is powerfully applied in the work place
---
Booking Contact:-
---
3393, 3rd Floor, Old Pusa Gate,
South Patel Nagar, New Delhi-110008
Phone No. +91-11-47652565;
Fax No. +91-11-47652575; Mobile: + 91-9999036208
E-mail: delhi@conventionindia.in, sales@conventionindia.in