Picnic Spots
Day Picnic Around Delhi Team Outing & Offsite
It appears that we Delhi occupants have gotten to be excessively occupied even to enjoy a couple of days reprieve for an occasion. Well, no one can accuse us, life is exceptionally riotous, what with due dates, children's school, and no leave and for umpteen amounts of different reasons a few of us now and again simply can't enjoy a long vacation. Don't let your creative energy run wild, we are just discussing one night breaks you can take at resorts around Delhi which are exactly at a stone throw distance. One can enjoy a short reprieve from Delhi any night of the week or the weekend or only strive for a Day Picnic, and return revived on the opposite side of it.
On the off chance that you are truly debilitated with your regular planned life and you wish to invest some quality time with your loved ones, then you truly need to visit any of the picnic spots around Delhi. The areas are truly commendable. You can take an interest and appreciate all movements like experience indoor recreations and outside games. This won't just help you invest some quality time with your loved ones yet will likewise detract you from the rushing about of the turbulent city life and give your psyche a great bit of unwinding. We organize family picnic in Noida, corporate day picnic around Gurgaon, annual day and in addition few picnic. Here are a percentage of the eminent spots where you can overlook the anxiety and unwind and restore yourselves. Gurgaon is very popular destination for picnic spots, day outing for Family and corporate. There are many popular farm and resort near Delhi, Gurgaon. Day outing and Day Picnic is very interesting events. There are many picnic spots in Delhi Gurgaon.
 Resorts Near Delhi NCR
INR 1050/- Per Person
INR 1100/-* Per Person
Kingfisher Adventure Retreat
Turtle Farm Resort Manesar
Aravali Retreat,Village Raisina, Dist – Gurgaon Haryana
Read More…….
Bilaspur Village near Bilaspur Chowk,Manesar, Haryana
Read More……
INR 800/-* Per Person
INR 1200/-* Per Person
Club Platinum Resort
Botanix Nature Resort
Asauda Turning,Delhi Rohtak Highway,
Bahadurgarh, Haryana.
Damdama Village,Near Damdama Lake, on Damdam Sohna Road, Tehsil Sohna,
Dist. Gurgaon,Haryana Read More………
INR 1499/-* Per Person
INR 1200/-* Per Person
Camp Wild Dhauj
Awara Adventure Farm
Adventure Resorts Faridabad, Haryana
Read More……
Aravali Retreat, Village Raisina, Dist – Gurgaon Haryana, Gurgaon, Haryana
Read More……
INR 1325/-* Per Person
INR 950/-* Per Person
Same Day Delhi Darshan
Dream Island Resort
INR 1325/- Per person for Delhi Darshan
Read More…….
Damdama Village,Near Damdama Lake,
on Damdama
Sohna Road,Haryana
Read More……
 INR 1399/- Per Person per
Chail Weekend Package
Pool Party Near Delhi
Chail Group Tour Package
Evening Cum Pool Party in Gurgaon Near Delhi.         Read More……
Chail Weekend Package, Tarika's Jungal Retreat
Read More……
Teacher Day Special Picnic Package

Week End Getaways Destinations From Delhi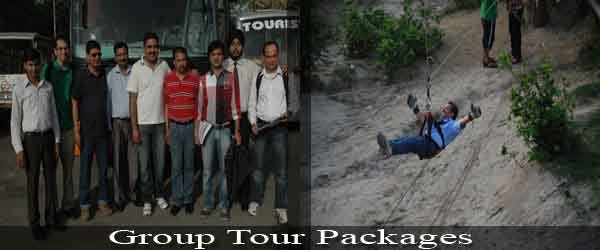 List Of Weekend Getaways From Delhi

 Destinations near New Delhi for weekend holidays or weekend getaways.
Places to enjoy Day picnic in Gurgaon, Overnight stay option around Delhi, picnic spots near Gurgaon, One night stay places Around Noida, or Around Gurgoan, Around Faridabad, & all Delhi & NCR.
The Turtle Farm Resort is simply arranged 62 kms from Delhi and is the most fabulous picnic spots near Delhi. They give amenities to meetings, gathering tours, corporate tours, day cookout, family excursion and HR preparing projects or as an outside trek for schools. They have bunches of group building exercises and recreations promptly accessible at the Resort. The action region has a reach of exercises and a ropes course, including Jumaring, Flying Fox, Commando Net, Rope Walk, and Burma Bridge for the grownups and a fun set of rope course exercises for children. Shine your Golf aptitudes on our professionally kept up chipping and putting green.
The Platinum Resort' is the stand out of its own kind in the entire of the west Delhi area and a one day outing or picnic spot or to spend a whole day near Delhi. Live Entertainment can add on to your vacation inclination. Perspective of Poolside or Amusement Park might be from any of the rooms. Our Health Club gives all sorts of offices to our esteemed visitors. Rooms have been furnished with satellite TV and scaled down iceboxes. Abundant of carport leaves no auto aside. Gatherings can occur in the contamination free climate. In our resort, we guarantee for legitimate chilling/heating framework.
The Botanix Nature resort is a famous outing place near Delhi or picnic places close Delhi and one can appreciate day outing or overnight bundles. The 40-section of land worldwide Green Park offers an arrangement of subject enclosures and the wonders of nature.
Sohna Resorts only 45 kms from Delhi and near Sohna is a lavish resort and is fit for day trip in ncr. This spot is a green desert spring on 20 sections of land on the foothills of Aravali. A professionally run spot having all the pleasantries and expert staff to deal with the minutest needs of the visitor.
Simply a couple of kms far from Delhi one can assuage himself from the Delhi summers and additionally appreciate in the meantime. These Water Amusement parks are a renowned outing place near Delhi or picnic places and provides water rides, however, is a complete family excitement zone and that too inside the premises of the Park which is fit for a day trip in ncr. Apart from these water rides; one can additionally delight in the family restaurants and the other quick sustenance outlets. Numerous sorts of cooking styles, snacks and beverages are accessible here. Today this is praiseworthy picnic packages near Delhi.
Many other beautiful resorts are located near Delhi like Shiva Resorts Behror, Golden Huts, Resort Country Club, Maneser , Heritage Village Manesar, Country Inn kosi, Splash Damdama lake, Surjivan resort, Gurgaon, Classic Golf Resort Gurgaon, apno ghar etc. We also provides details about Package rates, Cost, Tariff of Tourist Places around Delhi for weekend getaways or day picnic or over night stay.
We have full Information of stay / accommodation options in resorts / hotels around Delhi, weekend Getaways from New Delhi, India.
---
Team Building
Team building is major component for corporate to motivate their team member. Now a day's hectic work schedule create lots of problem for employee & it affects on work performance, conflict between team member. So we organize different types of team building games for corporate group . Due to this activities individual can improve their working skill , also learn how to work in team, reduce conflict between team member. We have different teambuilding games like Perfect Squire, Pipes'N'Marbles, Beam balancing, Spider web, Ice Breaking etc for corporate on Fun with learn theme.
Achievement:
Leadership & Team-work
Individual Empowerment
Building Trust & Team-Bonding
Custom Designed programmes that impact
High-Performance & Confidence
Imbibe the tools learnt to apply back in the Work-place
---
Booking Contact:-
---
Ananta Hospitality
1st Floor, Kh.No – 122/17/7,
Sant Nagar Burari, Near Aggarwal Sweets Delhi- 110084
Mobile: +91-8285017060
+91-9899537060
Landline No : 01165242473
E-mail: delhi@conventionindia.in, sales@conventionindia.in