Day Picnic Spots Near Delhi
Picnic Spots Near Delhi

All must take a day off from their daily hectic schedule and have fun wherever one wants to enjoy. It will not pinch too much in your pocket. It is just a Day Picnic in and around your beautiful city in order to relax your mind and to just be happy. It is also very important to explore the place where one live. Being the resident of Delhi one should consider oneself to be lucky because of the numerous picnic places near Delhi. In recent times there are many professional groups which dedicatedly organize picnics or offsite.
Picnic Resorts Near Delhi Gurgaon
Village Nimoth
Sohna Faridabad Pali Road, Gurugaon Haryana
INR 999/-* Per Person
It is one of the nearest Day Picnic Spots in and near Delhi, NCR. The place is appropriate for family Day Picnic, get-together, corporate picnic or outings, pool party and any other group events. It is near Aravalli and near Damdama Lakes Gurgaon. The resort has 14 mud cottage and 10 swizz tent. Infact this place is perfect for any school picnics as well. The rate is only 1250 per head exclusive of taxes.
Damdama Village,Near Damdama Lake, on Damdam Sohna Road, Tehsil Sohna,
Dist. Gurgaon,Haryana.
INR 1500/-* Per Person
Uppal Farms, Bilaspur Chowk, Manesar, Gurugram
INR 1250/-* Per Person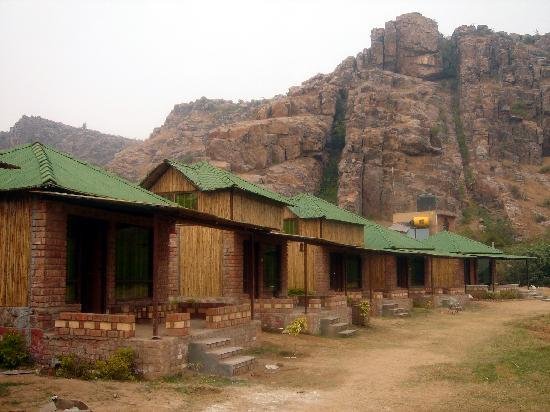 Adventure Resorts Faridabad, Haryana
INR 750/-* Per Person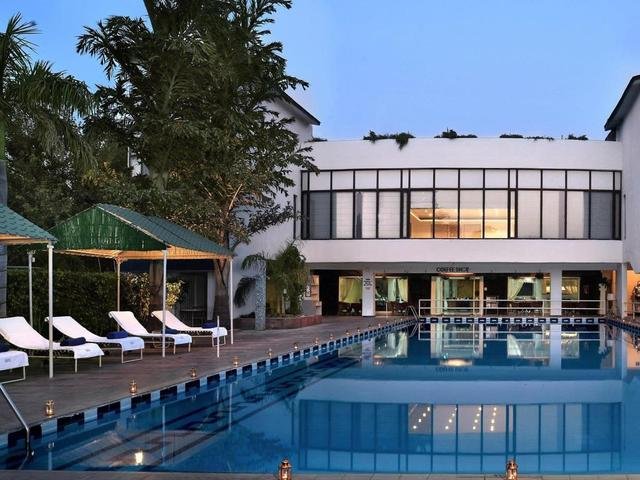 Tauru Road, Pachgaon – Mohammadpur Rd, Near, Manesar, Gurugram
INR 2300/-* Per Person
Naurangpura-Tauru Road, Opp ITC Grand Bharat Hotel, Gurugram
INR 950/-* Per Person
Weekend Holidays Near Delhi Gurgaon
Most of The Groups which arrange Day Picnic Spots Delhi or any Corporate Day Picnic include places like Village Masti in Gurgaon, Botanix Resort, Club Platinum Resort, Sohana Resort, Camp Wild Dhauj and a day visit in Delhi city and many more. Each of these arrangements is available as per packages calculated per head. The package includes meals from breakfast till Hi-tea with snacks in the evening. Games and other outdoor activities are also included in it.
Village Masti : It is the best picnic spot of Delhi for corporate day picnic, school picnic. The place is apt for pool side party, birthday ceremonies, engagement ceremonies or even marriage parties. The charges per head are also very reasonable.
Sohana Resort : is good Place for Family Picnic, Corporate Day Picnic. Nature covers it with its greenery and water all around. It is at top Aravalli in Haryana. There are luxury cottages and also family cottages with motels as well.
Club Platinum Resort : This Resort has lot more to offer as compare to other resorts. One can plan for a full Day Picnic celebration without hassle or problem. Club platinum Resort is the one stop solution to spend fun loving & relaxing day away from hectic life. The resort is few miles away from Delhi (Capital of India). It is a best place to manage outing with conference or team meetings and unforgettable celebration time family and friends.
We also offer more one Day picnic Spots Packages, Day Picnic and Overnight packages at resorts such as Resort Country Club, Splash Damdama Lake, Botanix Resort, Club Platinum Resort Gurgaon and many others. You can also opt for spending some fun-filled time at water parks or theme resorts around Delhi.
Corporate Day Picnic 
Weekend is specially and interestingly designed for any corporate picnic or Team Building outing accompanied with party. The arrangement is made in such a way that each team member can interact with everyone well to build up a solid tight bond amongst each other. The Team Building program is made in such a way so as to motivate each one and helping them to rejuvenate with fresh mind. Some Attractive places for such corporate picnic Resorts are Village Masti, Botanix Resort, Surjivan Resort, Heritage Village Manesar, Country Inn or Resort Country Inn.
 Day Picnic Adventure Activities :
In Family Day Picnic or in Any Team Outing it is always advisable to carry on Team Building Games or Activities like Perfect square, Memory game, quiz, Ice Breaking, Spider Web or sometimes games like cricket. All these activities or games help team members to solve problems by helping each without any conflict.
These Outing are fun with many special lessons which directly help us to improve as a team.
---
These Outing are fun with many Special lessons which directly help us to improve as a team
Solve problem as a team
Building confidence
Enhance leadership qualities
Helps in improving communication
High performance & confidence
Increase skills that helps to achieve goals
Team bonding gets increased as well.
It also helps individual empowerment and building trust within personal & professional life.
---
Booking Contact:-
---
Ananta Group Pvt. Ltd.
Plot No.2 1st Floor, street No.7 A Block West Sant Nagar Burari
Landmark- Rani Public School Delhi- 110084
Mobile:  +91-9899537060
E-mail: info@anantagroup.com